CS 10: The Beauty and Joy of Computing
UC Berkeley, Spring 2023
A gentle but thorough introduction to computer science.
Instructor: Teaching Professor Dan Garcia
Week 3 Announcements
General Reminders
Weekly Blast 3 has been posted on Ed. Note that weekly blasts are required readings in CS10.
Please refer to the extensions and late submissions policy on the Syllabus for updated rules and regulations on how to request extensions and penalties for late submissoins.
The deadline for Project 1 : Wordle™-lite has been extended to this Friday, 02/03, at 11:59 PM PST.
Please email cs10@ if you are a late add (added the course after Week 1) and/or if you don't have access to Edstem or Gradescope.
The final add/drop deadline is Wednesday, February 8th at 11:59 PM PST. Feel free to talk to anyone on staff if you need any guidance regarding such a decision.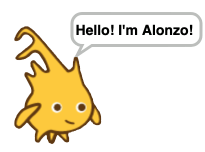 CS10 Calendar
Week
Date
Lecture
Readings
Lab
Discussion
Assignment
1
Mon 1/16
HOLIDAY
Tue 1/17
NO LAB
Wed 1/18
1. Welcome to CS10 & Abstraction
(slides)
Section Signups Due
Thur 1/19
1. Welcome to Snap!
(No Checkoff)
Fri 1/20
1. Snap! Basics
PROJ 1 RELEASED
(due 2/3)

2
Mon 1/23
2. Functions
(Slides)
Week 2 Readings
RQ 1
(due 1/27)
Tue 1/24
2. Build Your Own Blocks
(due 1/26)
Wed 1/25
3. Numbers and Abstraction
(Slides)
Thur 1/26
3. Conditionals, Reporters & Abstraction
(due 1/31)
Fri 1/27
2. Number Rep & Control
RQ 1 Due
3
Mon 1/30
4. Variables, Scope, Lists & HOFs
(Slides)
Week 3 Readings
PROJ 1 PARTY

RQ 2
(due 2/03)
Tue 1/31
4. Lists & HOFs
(due 2/02)
PROJ 1 Due
Wed 2/01
5. Algorithms
(Slides)
PROJ 2: Spelling Bee RELEASED
(due 2/17)
Thur 2/02
5. Algorithms
(due 2/07)
Fri 2/03
3. Domain/Range, Scoping, Lists & HOFs
RQ 2 Due
4
Mon 2/06
6. Algorithmic Complexity
Week 4 Readings
QUEST REVIEW

RQ 3
(due 2/10)
Tue 2/07
6. Algorithmic Complexity
(due 2/14)
Wed 2/08
7. Social Implications I
Thur 2/09
PROJ 2 Work Session/QUEST Review
Fri 2/10
4. Algorithms
QUEST
(due 2/12)
5
Mon 2/13
8. Social Implications II
PROJ 2 Party
Tue 2/14
7. Boards
(due 2/16)
Wed 2/15
9. Testing + 2048
Thur 2/16
8. Testing + 2048
(due 2/21)
Fri 2/17
5. Algorithmic Complexity
PROJ 3: 2048
(due 3/02) PROJ 2 Due
6
Mon 2/20
Holiday
Tue 2/21
Week 6 Readings
9. Trees & Fractals
(due 2/28)
RQ 4
(due 2/24)
Wed 2/22
10. Recursion I
Thur 2/23
PROJ Work Session
Fri 2/24
6. Recursion I
RQ 4 Due
7
Mon 2/27
11. Recursion II (Fractals)
Week 7 Readings
PROJ 3 PARTY

RQ 5
(due 3/03)
Tue 2/28
10. Recursive Reporters
(due 3/07)
Wed 3/01
12. Recursion III (Count Change)
Thur 3/02
PROJ Work Session
PROJ 3 Due
Fri 3/03
7. Recursion II
PROJ 4: Explore Post
(post: due 3/20)
(comments: due 3/24)

RQ 5 Due
8
Mon 3/06
13. Procedures as Data (HOFs)
Week 8 Readings
MIDTERM Review

RQ 6
(due 3/10)
Tue 3/07
11. Functions as Data (HOFs)
(due 3/16)
Wed 3/08
14. Programming Paradigms
Thur 3/09
Midterm Work Session
Fri 3/10
8. Python Basics
MIDTERM (w/o Snap!)
(due 3/13)

RQ 6 Due
9
Mon 3/13
15. Python I
Tue 3/14
12. Welcome to Python
(due 3/21)
Wed 3/15
Guest Lecture
Thur 3/16
MIDTERM (w/ Snap!)
(due 3/19)
Fri 3/17
NO CLASS
(midterm)
10
Mon 3/20
16. Python II
Week 10 Readings
PROJ 4 (post) DUE

PROJ 5: Pyturis
(due 4/05)

RQ 7
(due 3/24)
Tue 3/21
13. Python Data Structures
(due 3/23)
Wed 3/22
Guest Lecture
Thur 3/23
14. OOP in Python
(due 4/04)
Fri 3/24
10. Python Data Structures
PROJ 4 (comments) Due

Final Project Proposals
(due 4/03)

RQ 7 Due
11
Mon 3/27
Spring Recess
Tue 3/28
Spring Recess
Wed 3/29
Spring Recess
Thur 3/30
Spring Recess
Fri 3/31
Spring Recess
12
Mon 4/03
17. Python III (OOP)
Week 12 Readings
PROJ 5 Party

FINAL PROJ Proposals Due

RQ 8
(due 4/07)
Tue 4/04
15. Text Processing in Python
(due 4/13)
FINAL PROJ
(due 4/28)
Wed 4/05
18. Python IV (HOFs)
PROJ 5 DUE
Thur 4/06
PROPOSAL REVIEWS
Fri 4/07
12. OOP
13
Mon 4/10
19. Social Implications III
Week 13 Readings
RQ 9
(due 4/14)
Tue 4/11
PROPOSAL REVIEWS
Wed 4/12
20. Python V (Tree Recursion, Game Theory)
Thur 4/13
16. Intro to Data Science
(due 4/18)
Fri 4/14
13. Python HOFs, Lambdas, Tree Recursion
RQ 9 Due
14
Mon 4/17
21. Concurrency
Week 14 Readings
Final PROJ Party

RQ 10
(due 4/21)
Tue 4/18
17. Concurrency
(due 4/20)
Wed 4/19
22. HCI
Thur 4/20
18. Snap! & Python Libraries
(due 4/27)
Fri 4/21
14. Social Implications Studies Using Big Data
RQ 10 Due
15
Mon 4/24
23. Alumni Panel
Week 15 Readings
FINAL Proj Party

POSTTERM Review

RQ 11
Tue 4/25
PROJ Work Session
Wed 4/26
24. Conclusion and Farewell
Thur 4/27
PROJ Work Session/Postterm Review
Fri 4/28
15. Postterm Review & Farewell
POSTTERM
(due 5/02)

Final PROJ Due

RQ 11 Due
16
Mon 5/01
RRR
Tue 5/02
RRR
Wed 5/03
RRR
Thur 5/04
RRR
Fri 5/05
RRR
17
Mon 5/08
NO CLASS
Tue 5/09
NO CLASS
Wed 5/10
NO CLASS
Thur 5/11
NO CLASS
Fri 5/12
NO CLASS