CS 10: The Beauty and Joy of Computing
UC Berkeley, Fall 2022
A gentle but thorough introduction to computer science.
Instructor: Teaching Professor Dan Garcia
Week 6 Announcements
Welcome to Week-6 :)
Please read Weekly-Blast 6, which has been posted on Ed (#233).
QUEST 2 logistics have been released (#225). It will open for ~24 hrs on Sat 10/1 at 12:01 AM PST and closes on Sat 10/1 at 11:59 PM PST.
Project 3 : 2048, is due Thursday, 10/6, at 11:59 PM PST. More info on the Project Parties on 10/3 and 10/4 will be released soon!
Reading Quiz 4 has been released on Gradescope. We will start to include Weekly Pulse Surveys in our Reading Quizzes to check in with you on how you're feeling with the course and receive your feedback on how we can improve!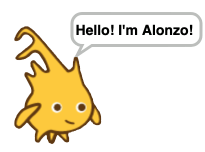 CS10 Calendar
Week
Date
Lecture
Readings
Lab
Discussion
Assignment
1
Mon 8/22
No Class
No Class
Tue 8/23
No Class
Section Signups Due
Wed 8/24
1. Welcome to CS10 & Abstraction (slides)(live stream) (recording)
1. Welcome to Snap!
(No checkoff)
Thur 8/25
1. Welcome to Snap!
(No checkoff)
Fri 8/26
2. Functions(slides)(live stream) (recording)
1. Welcome to CS 10!
2
Mon 8/29
Week 2 Readings
2. Build Your Own Blocks
(due 8/31)
1. Welcome to CS 10!
Proj 1: Wordle™ Lite
(due 09/07)
Reading Quiz 1
(due 9/2)
Tue 8/30
2. Build Your Own Blocks
(due 9/1)
1. Welcome to CS 10!
Wed 8/31
3. Numbers and Abstraction (slides)(live stream) (recording)
3. Conditionals, Reporters, & Abstraction
(due 9/7)
Thur 9/1
3. Conditionals, Reporters, & Abstraction
(due 9/6)
Fri 9/2
4. Lists, Scoping, & HOFs(slides)(code)(live stream) (recording)
2. Number Rep & Control Structures
Reading Quiz 1 Due
3
Mon 9/5
Week 3 Readings
NO CLASS
(Labor Day)
NO CLASS
(Labor Day)
release Reading Quiz 2
(due 9/9)
Tue 9/6
4. Lists & HOFs
(due 9/8)
2. Number Rep & Control Structures
Wed 9/7
5. Algorithms(slides)(code)(live stream) (recording)
4. Lists & HOFs
(due 9/12)
PROJ 1 Due

Thur 9/8
5. Algorithms
(due 9/20)
Fri 9/9
6.1 Social Implications (I)(slides)(code)(live stream) (recording)
3. Domain/Range, Scoping, Lists & HOFs
Reading Quiz 2 Due
(release PROJ 2: Wordle™)
(due 9/22)
4
Mon 9/12
5. Algorithms
(due 9/19)
3. Domain/Range, Scoping, Lists & HOFs
Tue 9/13
3. Domain/Range, Scoping, Lists & HOFs
Wed 9/14
6.2 Social Implications (II- Education)(slides) (live stream) (recording)
PROJ 2 Work Session
Thur 9/15
PROJ 2 Work Session
Fri 9/16
7. Algorithmic Complexity(slides) (live stream) (recording)
4. Algorithms
release QUEST
(due 9/18)
5
Mon 9/19
Week 5 Readings
6. Algorithmic Complexity
(due 9/21)
4. Algorithms
release Reading Quiz 3
(due 9/23)
Tue 9/20
6. Algorithmic Complexity
(due 9/22)
4. Algorithms
Wed 9/21
8. Testing + 2048 (slides) (live stream) (recording)
7. Testing + Proj 3
(due 9/26)
Thur 9/22
7. Testing + Proj 3
(due 9/27)
PROJ 2 Due
Fri 9/23
9. Recursion I (Functional)(slides) (live stream) (recording)
5. Algorithmic Complexity
Reading Quiz 3 Due
PROJ 3: 2048 released
(due 10/06)
6
Mon 9/26
Week 6 Readings
8. Boards
(due 9/28)
5. Algorithmic Complexity
release Reading Quiz 4
(due 9/30)
Tue 9/27
8. Boards
(due 9/28)
5. Algorithmic Complexity
Wed 9/28
10. Recursion II (Fractals)(slides) (live stream) (recording)
9. Trees & Fractals
(due 10/3)
Thur 9/29
9. Trees & Fractals
(due 10/4)
Fri 9/30
11. Recursion III (Count Change)(slides) (live stream) (recording)
6. Recursion I
Reading Quiz 4 Due
7
Mon 10/3
Week 7 Readings
10. Recursive Reporters
(due 10/5)
6. Recursion I
Tue 10/4
10. Recursive Reporters
(due 10/6)
6. Recursion I
Wed 10/5
12. Guest Lecture: Saving the World with Computing (Professor Katherine Yelick)
PROJ 3 Work Session
Thur 10/6
PROJ 3 Work Session
PROJ 3 Due
Fri 10/7
13. Procedures as Data
7. Recursion II
release PROJ 4: Explore Post
(due 10/21)
8
Mon 10/10
Week 8 Readings
11. Functions as Data, HOFs
(due 10/12)
7. Recursion II
release Reading Quiz 6
(due 10/14)
Tue 10/11
11. Functions as Data, HOFs
(due 10/13)
7. Recursion II
Wed 10/12
AI
Midterm Work Session
Thur 10/13
Midterm Work Session
Fri 10/14
14. Programming Paradigms
Midterm Review Session
Reading Quiz 6 Due
9
Mon 10/17
MIDTERM
Week 9 Readings
In Lab Midterm
NO CLASS
(MIDTERM)
release Reading Quiz 7
(due 10/21)
Tue 10/18
MIDTERM
In Lab Midterm
NO CLASS
(MIDTERM)
Wed 10/19
15. Python I - Intro
12. Welcome to Python
(due 10/24)
Thur 10/20
12. Welcome to Python
(due 10/25)
Fri 10/21
16. Python II - Data Types & Structures
9. Intro to Python
PROJ 4 (POST) Due
Reading Quiz 7 Due
10
Mon 10/24
13. Data Structures in Python
(due 10/26)
9. Intro to Python
PROJ 4 (COMMENTS) Due
release PROJ 5: Pytris
(due 11/07)

Tue 10/25
13. Data Structures in Python
(due 10/27)
9. Intro to Python
Wed 10/26
17. Python III - OOP
14. OOP in Python
(due 10/31)
release FINAL PROJ Proposal
(due 11/4)
Thur 10/27
14. OOP in Python
(due 11/1)
Fri 10/28
18. Python IV - HOFs
10. List Comprehension & Dictionaries
release FINAL PROJ
(due 12/02)
11
Mon 10/31
Week 11 Readings
15. Text Processing in Python
(due 11/7)
10. List Comprehension & Dictionaries
release Reading Quiz 8
(due 11/4)
Tue 11/1
15. Text Processing in Python
(due 11/8)
10. List Comprehension & Dictionaries
Wed 11/2
19. Social Implications III
PROJ 5 Work Session
Thur 11/3
PROJ 5 Work Session
Fri 11/4
20. Python V - Tree Recursion & Game Theory
11. OOP
Reading Quiz 8 Due
FINAL PROJ Proposal Due
12
Mon 11/7
Week 12 Readings
16. Intro to Data Science
(due 11/14)
11. OOP
PROJ 5 Due
release Reading Quiz 9
(due 11/11)
Tue 11/8
16. Intro to Data Science
(due 11/15)
11. OOP
Wed 11/9
21. Concurrency
NO CLASS
(Proposal Reviews)
Thur 11/10
NO CLASS
(Proposal Reviews)
Fri 11/4
NO CLASS
(Veteran's Day)
NO CLASS
(Veteran's Day)
Reading Quiz 9 Due
13
Mon 11/14
Week 13 Readings
17. Concurrency
(due 11/21)
12. Python HOFs, Lambdas, Tree Recursion
release Reading Quiz 10
(due 11/18)
Tue 11/15
17. Concurrency
(due 11/22)
12. Python HOFs, Lambdas, Tree Recursion
Wed 11/16
22. HCI
FINAL PROJ Work Session
Thur 11/17
FINAL PROJ Work Session
Fri 11/18
23. Guest Lecture: Limits of Computing (Professor Jelani Nelson)
13. Social Implications
Reading Quiz 10 Due
14
Mon 11/21
Week 14 Readings
18. Snap! & Python Libraries
(due 11/28)
13. Social Implications
release Reading Quiz 11
(due 11/25)
Tue 11/22
18. Snap! & Python Libraries
(due 11/29)
13. Social Implications
Wed 11/23
NO CLASS
(Thanksgiving)
NO CLASS
(Thanksgiving)
Thur 11/24
NO CLASS
(Thanksgiving)
Fri 11/25
NO CLASS
(Thanksgiving)
NO CLASS
(Thanksgiving)
Reading Quiz 11 Due
15
Mon 11/28
FINAL PROJ Work Session
14. Final Review & Farewell
Tue 11/29
FINAL PROJ Work Session
14. Final Review & Farewell
Wed 11/30
24. Alumni Panel
FINAL PROJ Work Session
Thur 12/1
FINAL PROJ Work Session
Fri 12/2
25. Conclusion & Farewell
14. Final Review & Farewell
FINAL PROJ Due
16
Mon 12/5
NO CLASS
(RRR Week)
NO CLASS
(RRR Week)
Tue 12/6
NO CLASS
(RRR Week)
Wed 12/7
NO CLASS
(RRR Week)
NO CLASS
(RRR Week)
Thur 12/8
NO CLASS
(RRR Week)
Fri 12/9
NO CLASS
(RRR Week)
NO CLASS
(RRR Week)
17
Mon 12/12
NO CLASS
(Finals Week)
NO CLASS
(Finals Week)
Tue 12/13
NO CLASS
(Finals Week)
release FINAL
(due 12/16)
Wed 12/14
NO CLASS
(Finals Week)
NO CLASS
(Finals Week)
Thur 12/15
NO CLASS
(Finals Week)
Fri 12/16
NO CLASS
(Finals Week)
NO CLASS
(Finals Week)
FINAL Due </tbody> </table>